Balade Guidée "Autour du Hameau de Dégagnazès"
Nature outings , Flowers Plants , Hiking , Sports and recreation at Peyrilles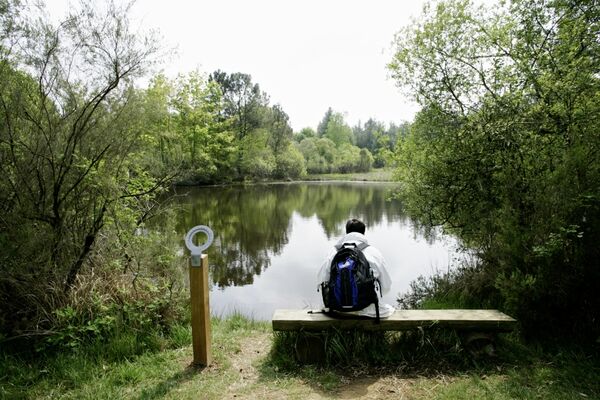 nelly blaya/departement du lot
Les Espaces naturels Sensibles (ENS) sont des réservoirs écologiques remarquables mais fragiles qui bénéficient d'un programme de gestion et de mise en valeur mené par le Département du Lot, en partenariat avec les collectivités locales et différents acteurs.
Des animations sont régulièrement organisées...

Balade guidée pour découvrir toutes les richesses de ce lieu atypique chargé d'histoire.

Venez au Dégagnazès pour découvrir les principales richesses naturelles du site, ses paysages originaux, son patrimoine bâti remarquable avec l'église romane Notre Dame du Dégagnazès et les vestiges de son cloître qui sont les derniers témoins de
l'établissement monastique de l'Ordre de Grandmont, et ses nombreuses légendes, qui font de cet endroit un lieu atypique.

Réservation obligatoire.
Effectif limité à 25 personnes.
Tenue adaptée aux conditions climatiques, boisson, chaussures de marche

Site ENS : Landes du Frau
Départ de Dégagnazès

Pour participer aux animations, il suffit de réserver au 05 65 53 40 00, du lundi au vendredi, de 8 heures à 17 h 30. Le lieu de rendez-vous sera indiqué lors de l'inscription.
Schedules

On

July 18, 2018

from 8:45 at 12:00
Leave a review about Balade Guidée "autour Du Hameau De Dégagnazès" :
Horrible

Bad

Average

Good

Excellent
There is no review about Balade Guidée "autour Du Hameau De Dégagnazès", be the first to leave one !