Concert du Nouvel An
Concert , Cultural , Sports and recreation , Music at Le Vigan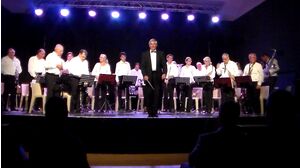 UMG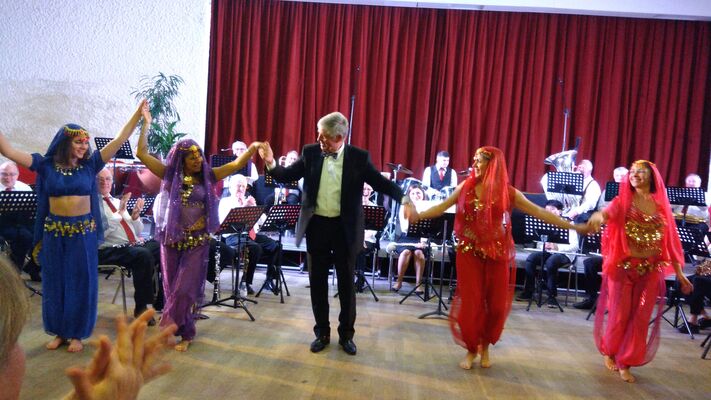 UMG
Concert de l'Union Musicale Gourdonnaise (Orchestre d'harmonie). Durée 1H30. Nombre de places limité.

Ce concert est assuré par 2 ensembles musicaux travaillant en partenariat :l'harmonie de Gourdon, et l'harmonie de Sarlat.
l'Union Musicale Gourdonnaise (UMG), sous la direction
artistique de Jean-Pierre Vermeeren et de José Gramont, se produit à l'occasion de nombreux concerts à travers le pays Bourian. Ses musiciens se réunissent tous les lundis, pour une soirée de travail,autour d'œuvres invitant à entrer dans la danse, ou l'aventure. L'harmonie de Gourdon a pour vocation de réunir et de fédérer des musiciens confirmés, amateurs et professionnels. Elle a pour seule ambition de devenir un maillon essentiel de la diffusion et de la promotion de la musique d'harmonie en milieu rural.
Grâce aux ambitions de Jean-Pierre Vermeeren, leur chef,
ancien saxophoniste solo de l'orchestre de l'armée de l'air,
professeur au conservatoire, membre du quatuor« Diaphase »
et d'Edwige Dumas, leur présidente, les musiciens
travaillent autour d'un programme intense et surprenant mais
toujours empreint de partage, de nouvelles rencontres et découvertes.
Schedules

On

January 20, 2019

at 15:30
UMG
UMG
Leave a review about Concert Du Nouvel An :
Horrible

Bad

Average

Good

Excellent
There is no review about Concert Du Nouvel An, be the first to leave one !