Conférence : L'Abeille
Lecture , Family , Cultural , Sports and recreation at Le Vigan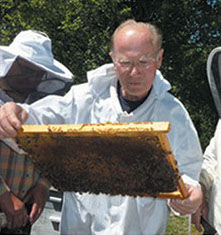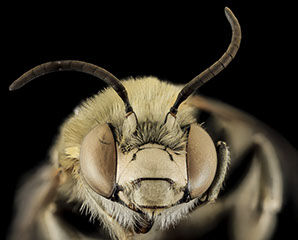 Fascinante, indispensable et pourtant menacée...

Une conférence de Jean-Paul PICCO, Président du Rucher-école de Rocamadour et administrateur dans les instances apicoles du Lot.
Depuis la nuit des temps l'abeille fascine l'homme: les philosophes, les politiques, les chercheurs, lui ont consacré une place bien particulière dans le monde animal, trouvant dans son mode de vie une parenté avec le nôtre et dans les produits de la ruche une source exceptionnelle de bien-être. Indispensable à la pollinisation des plantes à fleurs et à la production agricole, elle est pourtant menacée par les nouvelles pratiques agraires, par des prédateurs et des maladies en corollaire de la mondialisation, par un usage inconsidéré de pesticides neurotoxiques, mais aussi par les pratiques de certains apiculteurs peu scrupuleux...
Faut il être inquiets ou confiants dans l'avenir des abeilles ? L'homme, confronté à cette situation, saura-t'il modifier le cours des choses et assurer la pérennité d'un insecte qui a toujours été associé à son destin ?
L'Espace Culturel Jean Carmet a déjà eu le plaisir de recevoir M.Picco en 2012, pour une première conférence sur le thème des abeilles: "Les abeilles vont-elles disparaître ?".
Au vu du succès de cette première rencontre, et prenant en compte le fort intérêt d'une grande partie de la population pour ce thème, la Commission Culture de la Mairie du Vigan a souhaité renouveler cette proposition. Le contenu sera évidemment autre, même si hélas le sujet de la survie des abeilles est toujours d'actualité...
Jean-Paul PICCO s'investit pleinement dans le domaine apicole, intervient régulièrement auprès des élus et des pouvoirs publics, participe à la sensibilisation des populations par des exposés et des animations, et entretient un lien étroit avec les apiculteurs d'autres régions et notamment avec ceux du Comté de Sonoma, en Californie...
Schedules

On

April 6, 2018

at 20:30
Leave a review about Conférence : L'abeille :
Horrible

Bad

Average

Good

Excellent
There is no review about Conférence : L'abeille, be the first to leave one !