Conférence : "Le Monde Insolite des Champignons"
Lecture , Cultural at Le Vigan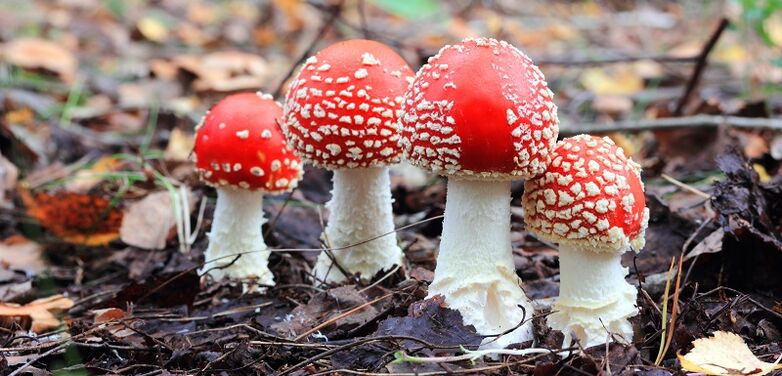 PIXNIO
animée par Benoit Peyre

Vous aimez les champignons ? Moi aussi !…
J'ai le plaisir de vous accueillir sur mon site « Champi-passion » dédié aux mycophiles et à tous ceux qui portent un regard bienveillant sur le monde insolite des champignons.
Ici, pas d'analyse scientifique : mes amis mycologues s'en chargent avec talent. Non, je souhaite juste vous présenter quelques facettes permettant de déambuler avec joie dans cet univers fabuleux. Des regards insolites, un panorama étendu – roman, poèmes, photos, animations diverses, objets originaux -, voilà tout ! Les champignons ont bien des choses à nous conter, alors, comme on dit par chez nous : « finissez d'entrer ».
Qui suis-je ?
Je m'appelle Benoît Peyre. Marié et père de quatre enfants, j'habite dans une contrée bénie des dieux en matière de champignons : la Corrèze. Chercheur invétéré, passionné depuis l'enfance par tout ce qui a trait au règne fongique, j'ai décidé en 2003 d'arrêter ma carrière d'agent d'assurances pour me consacrer uniquement et à plein temps au monde des champignons.
Découvrir et faire découvrir au plus grand nombre l'immense richesse du règne fongique : voilà la mission que je me suis fixée.
Par la photographie, les poèmes ou les écrits romanesques, les écrits de vulgarisation, les expositions, les animations, je décline nombre aspects des petits lutins de nos sous-bois, mais reste aussi pragmatique. En plus de mon activité libérale de mycophile (éditeur, conférence, expositions photos…), je suis régulièrement chargé de mission « champignons » dans mon département de Corrèze.
Un généraliste du champignon en quelque sorte… !
Un mycophile bienveillant…
Schedules

On

April 5, 2019

at 20:30
Leave a review about Conférence : "le Monde Insolite Des Champignons" :
Horrible

Bad

Average

Good

Excellent
There is no review about Conférence : "le Monde Insolite Des Champignons", be the first to leave one !