Exposition ''Ombres et Lumières Nippones''
Exhibition , Painting , Cultural at Gourdon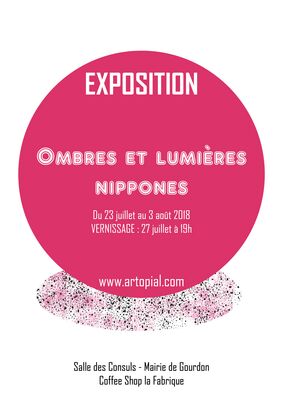 Raphaël Languillon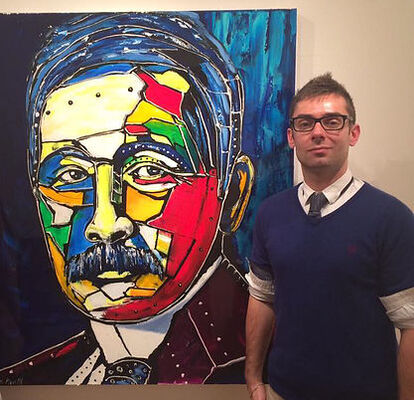 https://www.artopial.com
Le Japon à l'honneur à l'occasion des célébrations des 150 ans de l'ère Meiji et des 160 ans de relations diplomatiques entre le Japon et la France.
Vernissage le 27 Juillet à 19H à la Salle des Consuls.

Exposition proposée par Raphaël LANGUILLON-AUSSEL. Ce fils et petit-fils d'artistes,est tout d'abord un scientifique spécialiste d'économie urbaine et d'aménagement, d'origines lotoises. Normalien, agrégé et docteur en géographie, il est également diplômé de langue et civilisation japonaise à Sciences Po Lyon. Féru de culture et d'art asiatique, il a publié en 2012 un roman intitulé OKU aux éditions Baudelaire, sorte de description onirique et fantastique d'une déambulation nocturne dans Tokyo, entrecoupée de rencontres étranges et de contes d'inspiration shintô.
Après avoir fait une partie de ses études au Japon, d'abord à l'université de Tokyo puis à celle de Chuo, il a ensuite enseigné aux universités de Lumière Lyon 2, Nantes et Perpignan. Depuis août 2015, il vit de nouveau à Tokyo.
Schedules

From

July 23, 2018

until

August 3, 2018
Raphaël Languillon
https://www.artopial.com
Leave a review about Exposition ''ombres Et Lumières Nippones'' :
Horrible

Bad

Average

Good

Excellent
There is no review about Exposition ''ombres Et Lumières Nippones'', be the first to leave one !