Bike Bus
Mountain biking , Bicycle touring , Equipment hire
at Castelnaud-la-Chapelle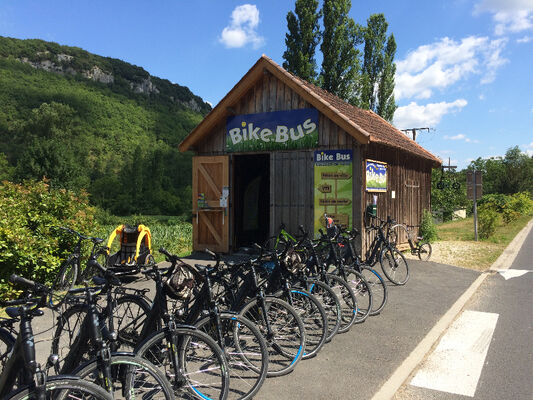 Joël Caine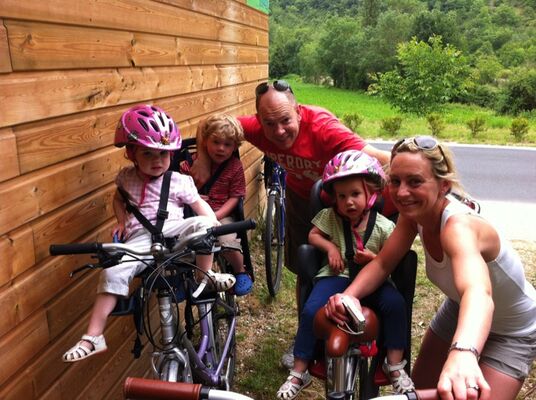 Bike Bus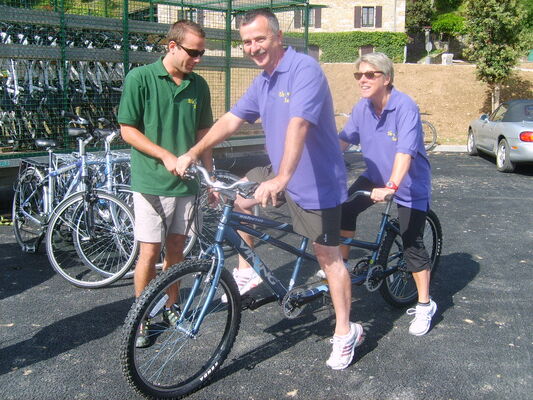 Bike Bus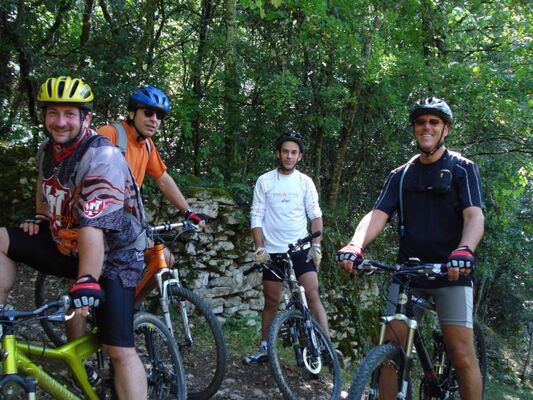 Bike Bus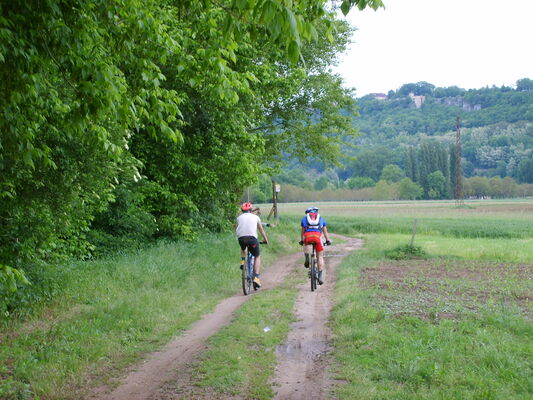 Bike Bus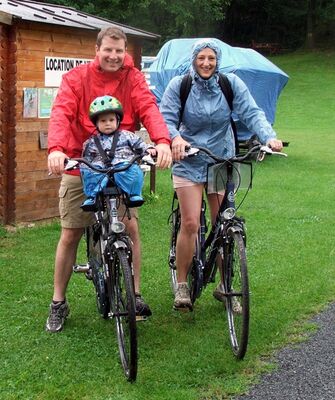 Bike Bus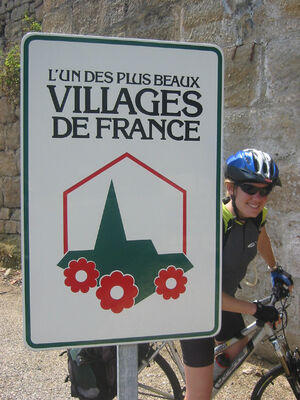 Bike Bus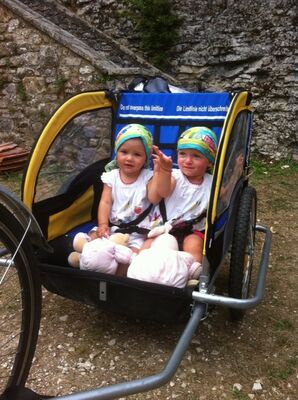 Bike Bus
We speak english really quite well too ! Bike hire (+ sales and repairs) in Castelnaud at the start of the 'Céou Cycleway', an 10km, flat country lane past some lovely Périgourdian villages, alongside the Céou River to Daglan. Then a further 15km of forest track for those who need a bit more of a challenge. We have all manner of bikes available, including Tandems, Classic town bikes (perfect for the , mountain bikes, road bikes, single speeders, and a large range of sizes for children. We may be able to deliver to you. Special prices for groups of (10+ bikes), teenagers/students. Cheaper prices from the 2nd day consecutive or not and why not try our TRISPORT = run + bike + canoe for 30€.

Spoken languages
From 5 € to 10 €

From 5 € to 15 €

From 10 € to 20 €

From 20 € to 30 €

10 €

30 €
From 5 € to 10 €

From 5 € to 15 €

From 10 € to 20 €

From 20 € to 30 €

From 10 €

From 30 €
Joël Caine

Bike Bus

Bike Bus

Bike Bus
Bike Bus

Bike Bus

Bike Bus

Bike Bus
Leave a review about Bike Bus :
Bad

Average

Good

Very good

Excellent
Super day out on the bikes

We were in the Dordogne for the whole of February and Joel was super helpful with all his advice, route planning, and evening phoning up to find out if places were open this time of year. Couldn't fault the bikes at all. We took the Classic bikes, which although were heavier than ours at home, were possibly the best rental bikes we have ever ridden. We had a puncture out near Gourdon, and while Joel had given us a puncture kit, we phoned Joel to see if he could come to our aid, and he hopped straight into his van and saved the day. Sure, we were waiting about 30 minutes for him to get there, but it was nice to take a break and sit by the river for a while. It was a 5 minute job when he got here, then he checked the tyre pressures on ALL the other bikes (there were 11 of us) and we were back on our way. Well worth the money, great bikes, great route advice, and great service. Well done Joel and Bike Bus !!