Site d'Escalade du Pied Noir à Gourdon
Climbing site at Gourdon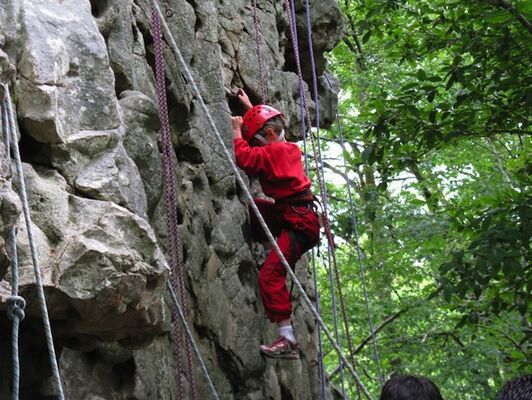 Club Pied Noir Escalade
This round block of limestone, of about 3000 m3 and 15 m high is an ideal site for beginners. Holes, cavities lead the children across a labyrinth of corridors, small sinkholes and little canyons.
Club Pied Noir Escalade
Leave a review about Site D'escalade Du Pied Noir À Gourdon :
Horrible

Bad

Average

Good

Excellent
Escalade à la falaise des pieds noir

Super site pour les enfants. Il y a difficilement plus ludique!! Bon rocher (grès), hyper sculpté. Vous pourrez vous essayer dans quelques longueurs plus durs. Mais dans l'ensemble ce site est pour les enfants!! Avec petite grottes, trous, passages cachés. L'accès est bien gardé aussi, dur a trouver, car absolument pas indiqué. Passez à l'office du tourisme au préalable est bienvenu.