Gouffre de Padirac
Historic site and monument , Cave and abyss at Padirac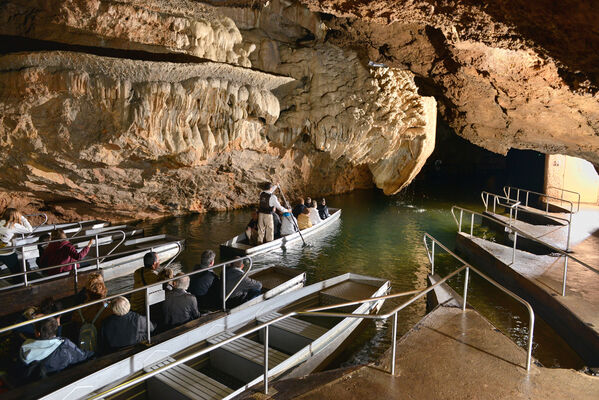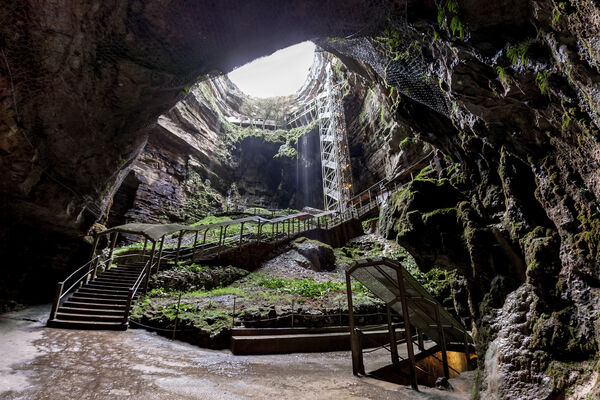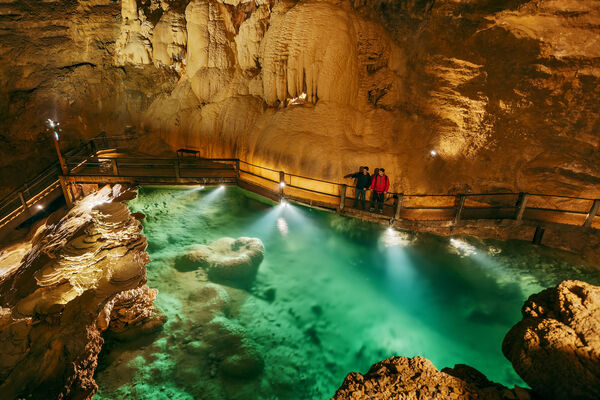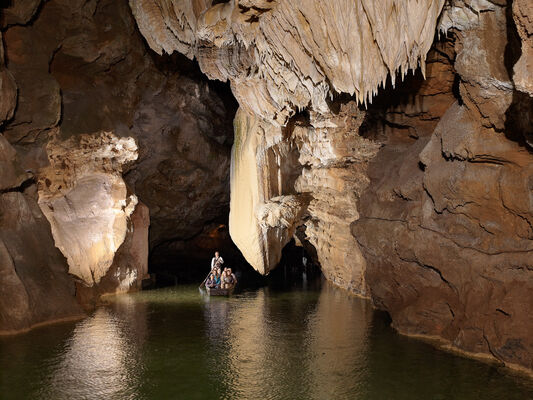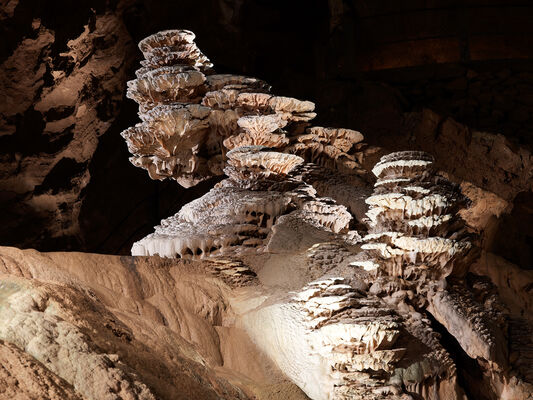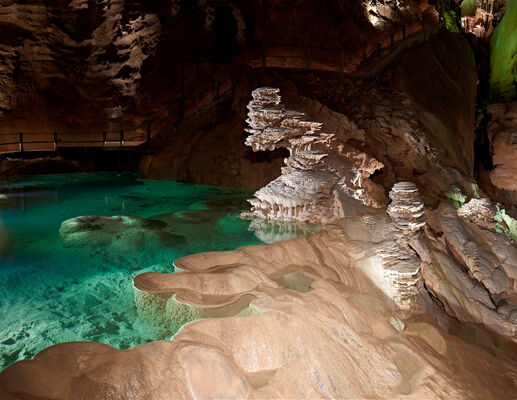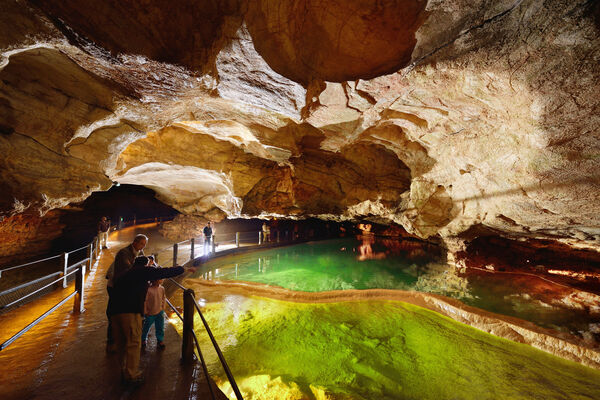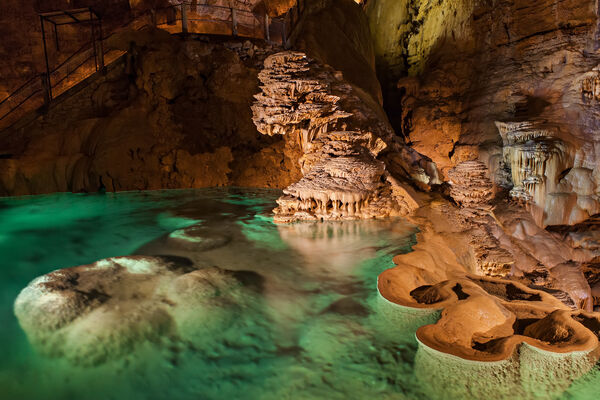 After a vertiginous descent by lift or on foot down to a depth of 103 metres below the ground, you take a trip in a small boat on the underground river through majestic galleries. Then the Grande Pendeloque comes into view - a giant 60 m high stalactite - which seems to hang by a thread, admiring itself in the Rain Lake. After disembarking, you take a walking tour to the Lake of Gours and the Great Dome Cavern whose vault rises 94 metres above you.
This cavern is full of concretions of all shapes and sizes: candelabras, cascades of calcite, eccentrics...Nature's own Baroque sculpture gallery, formed over millions of years.
After a vertiginous descent by lift or on foot down to a depth of 103 metres below the ground, you take a trip in a small boat on the underground river through majestic galleries. Then the Grande Pendeloque comes into view - a giant 60 m high stalactite - which seems to hang by a thread, admiring itself in the Rain Lake. After disembarking, you take a walking tour to the Lake of Gours and the Great Dome Cavern whose vault rises 94 metres above you.
This cavern is full of concretions of all shapes and sizes: candelabras, cascades of calcite, eccentrics...Nature's own Baroque sculpture gallery, formed over millions of years.

Spoken languages
Equipment

Playground
Picnic area
Lift
bus parking
Car park
Toilets

Services

Bar/refreshment booth
Boutique
Play area
Bookstore
Restaurant
Guided visit single adult

13,50 €

Children's price - guided tour

• Jusqu'à 12 ans. 

9,50 €

Free of charge

• Jusqu'à 4 ans. 
Openings

From

March 24, 2018

until

November 4, 2018

* Les horaires indiqués correspondent aux ouvertures et aux fermetures du site. Dernière admission 1h30 avant fermeture du site. La réservation en ligne pour les individuels (www.gouffre-de-padirac.com) n'est pas obligatoire, mais conseillée en période de vacances scolaires.

Leave a review about Gouffre De Padirac :
Horrible

Bad

Average

Good

Excellent
There is no review about Gouffre De Padirac, be the first to leave one !